How to set up the bonus points program in order to make the customer bonus points rate depend on the amount of cash receipt.
Encourage buying on a large amount now.
Go to Settings-> Loyalty programs -> Change loyalty program -> click on the tab Loyalty rules. Add a new loyalty rule (or make changes to existing one, which is no longer in use).
In the drop-down list Action select Credit on cash receipt, %; in the list Depends on select Amount; in field Date range for calculations that appears select the period For cash receipt and set Thresholds of values of credit or discount .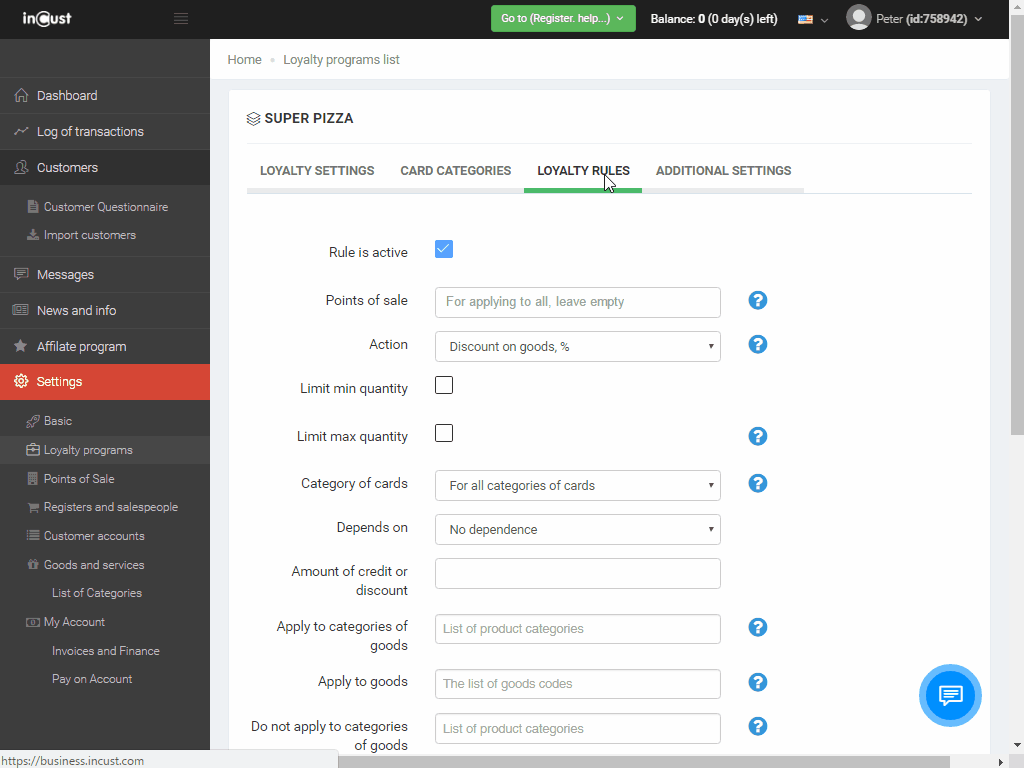 To test the loyalty program rules go to the Web terminal and make a few transactions with increasing the amount of purchases within the intervals specified in the loyalty rules. You can check login and password to enter the Terminal under Settings -> Terminals and salespeople by clicking the Edit button.