Settings for "Fuel Pump Controller"
After you have decided on the integration scheme and selected the controller, you can proceed to the settings.
To configure the controller you need to fill in fields:
Title – how will be named in the Business Control Panel.
URL connection to the controller.
Username and Password – access to the controller.
Skip pumps selection step during ordering – check this box if your controller is connected to the one pump. If all your pumps are connected to the same controller, this check box doesn't need to be set.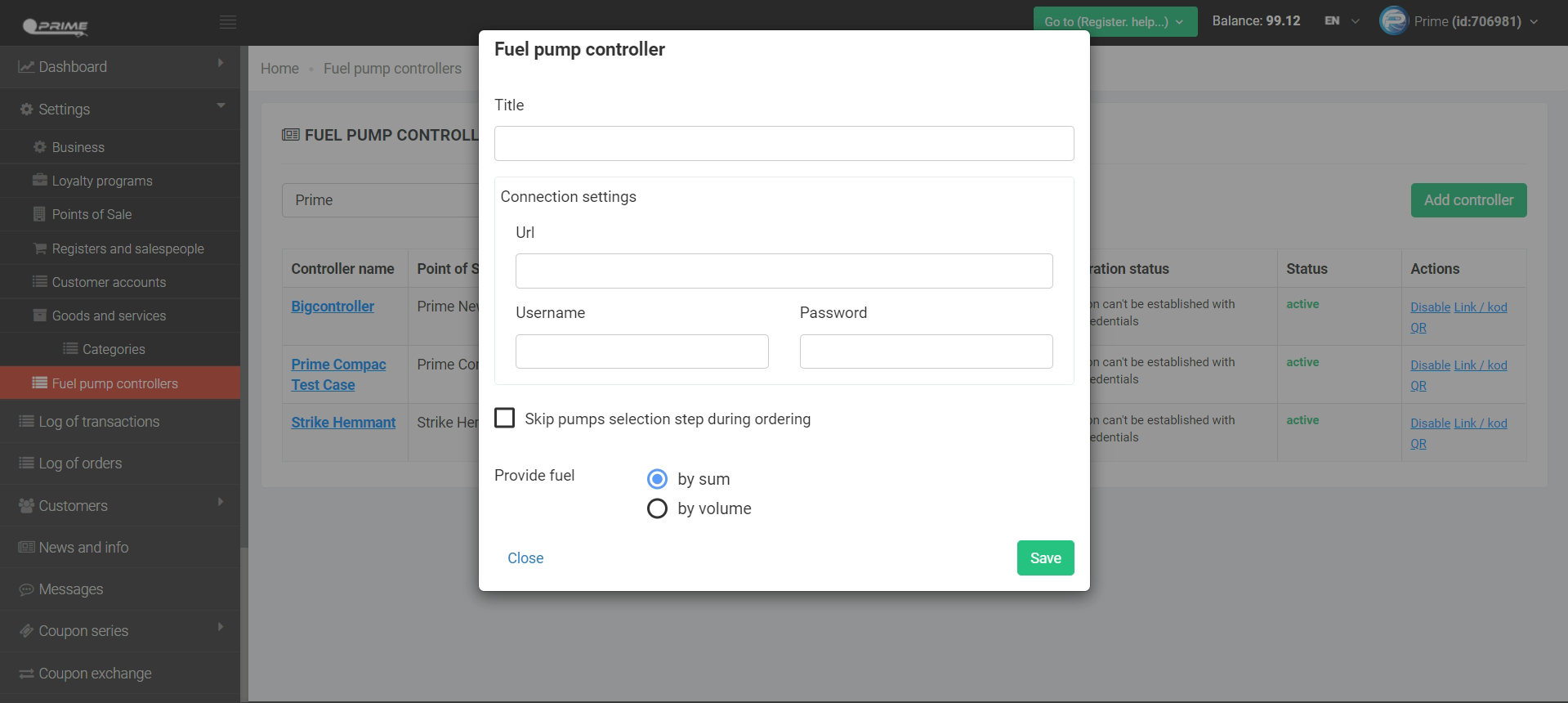 After saving the settings, you will see the status "Connection successfully established and parameters received" in the list of controllers. This indicates that the controller is connected successfully.