Self-registration of a customer using a link or a QR code
Customers at the checkout see the banner with a link to the web page for receiving a digital card or a QR code. The QR code contains a link to the same registration page.
The customer scans the QR code with his phone or enters a link in his browser on the phone.
On the opened page, the customer needs to enter their phone number for registration or authorization, and confirm it with a PIN code.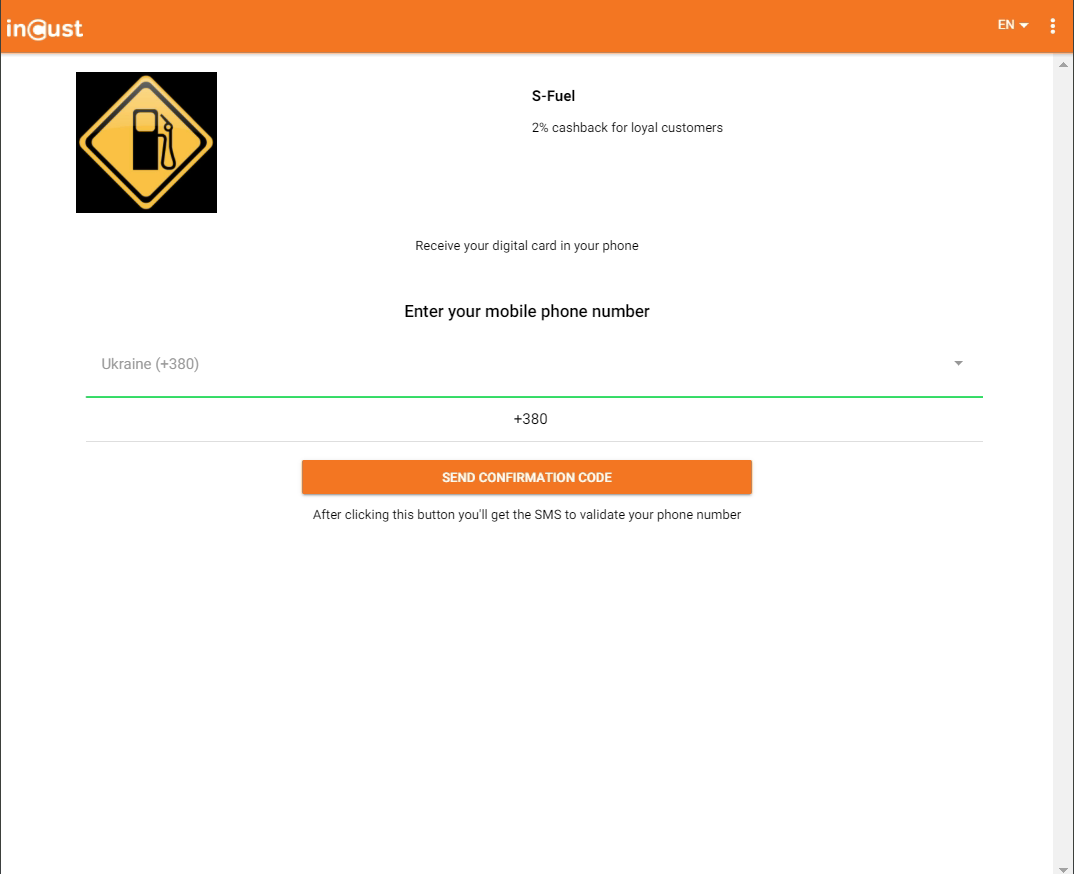 If the customer is not already present in the system, they need to fill out his profile, indicating the name, date of birth, and the phone number.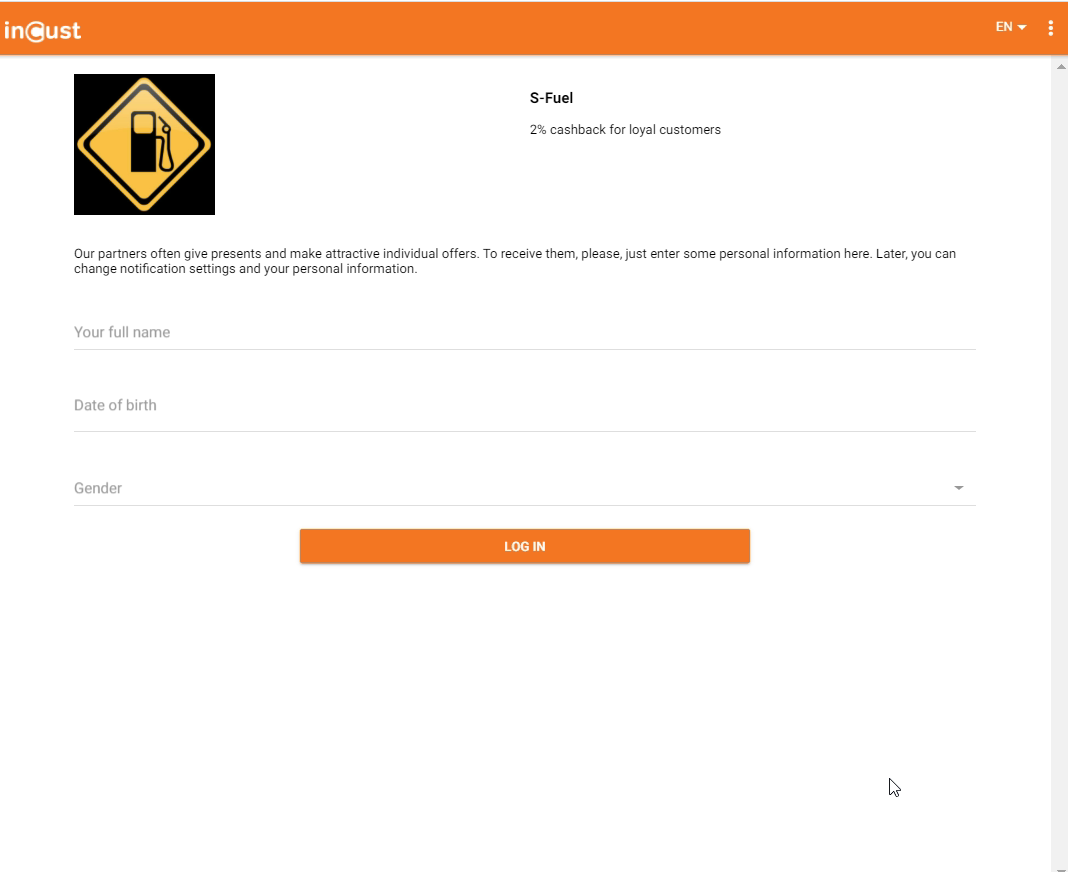 After that, the page generates a unique card code and offers to download the pkpass file to the phone.