Loyalty programs: Message templates
You can set your message templates to customers to make them more personalized. Standard messages can be seen in the Message sample on the right. If you leave the input field blank, the default template will be used.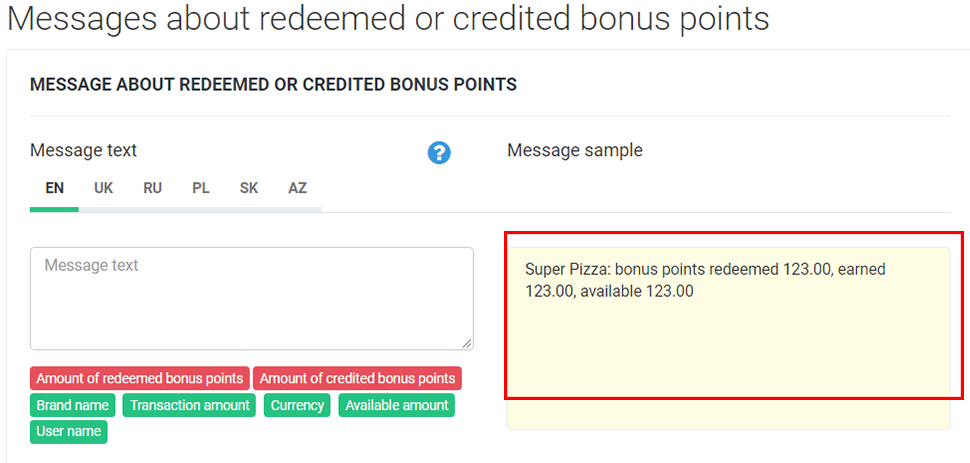 List of templates that can be changed:
Messages about redeemed or credited bonus points

Messages about bonus points activation and expiration

Messages about write-off or crediting of the customer accounts

Referral program messages

Messages about coupons/certificates

Messages about paym

e

nt

Order card messages

Security messages
Use the buttons below to add variables to the template.
Red buttons contain variables that must be present there. The green buttons contain additional variables that you can use as desired.