Gift Certificate

How to give several coupons to the customer "in one click", or How to make money on the customer flow
To motivate customers to come to, for example, a new point of sale, inCust offers a wonderful mechanism — a coupon. A coupon is an additional value for a customer: a discount under certain conditions of purchase, additional bonus points, or a gift, presented if a customer uses a certain purchase algorithm.
But what to do if we do not know what exactly our customer wants? Then we can give a catalog of gifts/coupons and let customers choose! This is what the Gift Certificate exists for: it is a digital envelope, which contains a pre-prepared set of coupons. This entire envelope can be handily sent to the customer via SMS, messengers, or be provided directly — using a QR code.
The most frequently used way of providing a gift certificate is to print a QR code on the receipt, ticket, or in the catalog. A customer scans her receipt and immediately gets a set of coupons to her digital wallet. If a customer does not have a mobile application, she can go to the my.incust.com website and put the certificate into her wallet. To do this, it is enough to enter the gift certificate number and the mobile phone number on the website. Also, a point of sale can install a self-service inCust tablet, where customers will scan their gift certificates.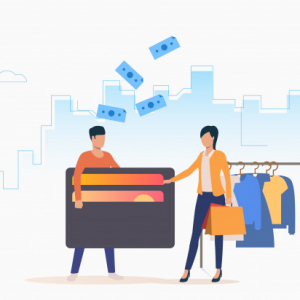 Our experience suggests three options for using gift certificates
1) By providing the customer with the right to choose a product or service that is most relevant to his desires.
2) By generating additional income for your company (the most popular).
3) By creating additional value for the customer. After completing a sale, you will increase the value of the transaction by giving a customer a pack of coupons, from which she can choose the most appealing offers.
The scenarios of using gift certificates vary.
 One scenario covers hotel guests. A guest receives a gift certificate. The recipient can scan this certificate with the inCust mobile application, and immediately see the best partner offers, made by the hotel — discounts in selected restaurants or places of attraction. If the guest goes to a specific restaurant, which was recommended by the hotel, the latter can earn extra money: the inCust platform can automatically withdraw money from the restaurant's balance and credit the hotel with the recommendation reward.
Another example. Imagine a guide that carries a tour in a certain area of ​​a city. At the end of the tour, the guide gives gift certificates to tourists. These certificates include coupons, issued by nearby businesses and institutions: restaurants, museums, galleries, and similar places of interest.
Another option for using gift certificates is tickets. Imagine that you sold a ticket to a certain event. A gift certificate is being printed on a ticket. In this certificate, customers will find discounts for nearby restaurants, and cafes as well as for the upcoming events, conducted by your business.
Here comes one more appealing option: printing special certificates and offers on the receipt. This option is suitable for large retail businesses that like the concept of generating profit from each square meter or foot. The store has already sold its goods to the customer, so why not to "sell" the customer to other, affiliated or partner businesses?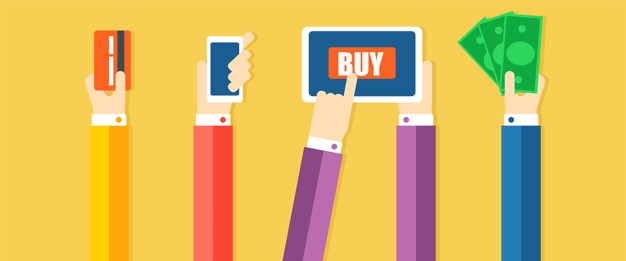 So what is a digital gift certificate?
It is a set of coupons that can be given to a customer in electronic form. A customer can receive it in SMS (numerical number), as a paper with a QR code printed on it, or as a digital code, which she must enter on the inCust website in order to get access to all offers, included in the certificate. It is desired that the customer has the inCust mobile application installed, but a visit to the website will not be a problem for anyone. 
The procedure of scanning a QR code, in which a gift certificate is encoded, is simple. After scanning a code, a customer is informed that a certain number of coupons were added to her digital wallet. A customer instantly gets access to the newly added coupons and can read the details about their use. The complete process is promptly visualized to a customer. 
What to do if a customer does not want to add a gift certificate to her wallet through the website and does not want to install the inCust mobile application? In this case, a customer at the point of sale should tell the code of the gift certificate to a salesperson, who enters the code to the system. At this moment, the digital certificate is redeemed and the enclosed offers are automatically transferred to the customer's digital wallet.
A gift certificate can be equally easily activated using inCust Kiosk, the self-identification solution for customers. It is already very popular in stores, which decided to speed up customer service at their points of sale.
inCust Kiosk is a software module, run on an inexpensive tablet. The tablet is installed at the checkout or in the sales area with the screen facing customers. Using Kiosk, customers can, without distracting the cashier/salesperson/barista, enter their phone number or, using the built-in tablet camera, scan the QR code from the inCust mobile application. Customers can redeem their gift certificates and immediately see the coupons, suitable for use in the particular point of sale, on the screen of the tablet.
Gift coupons add the game elements into customer relationships. For this, the system offers a set of options: "Issue random", "Limit number of uses", and "Use minimal interval between uses of the gift certificate by one customer". For example, you want to present new gifts to every customer on each her visit. To do this, you need to create one gift certificate with unlimited use, but with a restricted interval use by every customer: for example, once a day. In this gift certificate, a variety of offers from partner companies can be added. But you can impose the restrictions: a customer can add this certificate to her wallet only once a day, and only one random coupon from the set will be issued for the customer.
Then, each customer, while standing at the point of sale, can scan their QR-code and receive a fresh offer in their digital wallet.
Make sure to read other materials on the inCust website, where you can learn how to track redemption of a digital coupon in a partner's point of sale in order to perform financial clearance with a partner company.
You are welcome to contact inCust, and we will advise, which tool is the best to use in every situation of your business.