How to involve more customers in the loyalty program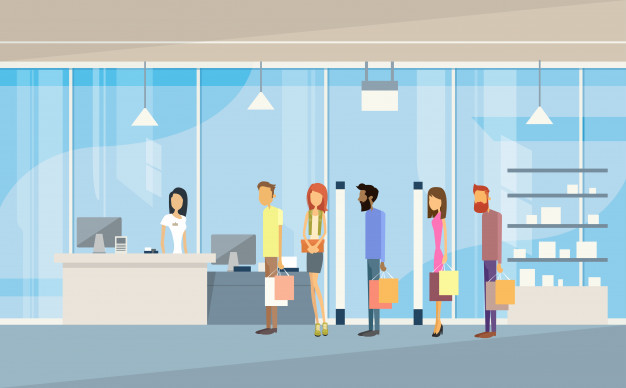 As you know, 20% of customers make 80% of sales. Of course, you need to know everything about these people. The best way to learn all about your customers is to engage them in a loyalty program. However, in the modern world, it is not such an easy task.
In this article we will not consider what exactly you must offer customers to make them come back again and again — we will only reveal a few secrets of how to increase their number.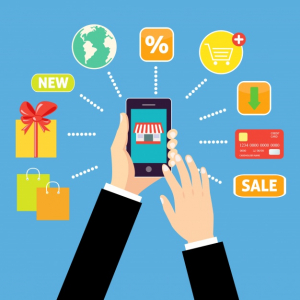 Tip 1. No plastic cards
Modern customers can be grouped into two categories. The first group is the owners of a massive number of discount and membership cards. These customers perceive saving as a game. Such customers will gladly take your card, but, if they forget it at home, they will easily go to your competitors.
The second category, to which most of the promising clients belong, is young people who prefer not to take plastic cards at all, even if they lose a chance to save money. These customers value comfort over the savings, so in their pockets, they only have a smartphone and maybe a bank card or a driving license.
You can make both categories happy, though. You just need to utilize a mobile phone number instead of a plastic card.
What does it mean for the loyalty program?  The customer spells his phone number to the salesperson, who stores the phone number in the POS system or the specialized software for the loyalty program, e.g., in the inCust Terminal.
We can assure you that there is no need to worry about the safety of operations with user data even in the case of redeeming a significant amount of benefits (bonus points, prepaid goods). The software by inCust identifies a user who is redeeming, for example, more than one dollar. After specifying the phone number to redeem the bonus points, the system sends the customer a PIN, which she tells to the salesperson and this way confirms herself.
The solution for crowded places is a one-time code for a discount on the screen of a customer`s mobile phone.
To attract as many users of our mobile application as possible, we offer the concept of a "single wallet": in one application, one can see the status of all bonus and goods accounts in different stores, discounts, gift promotions, offers, news and information from companies. A customer can even communicate with businesses using the built-in chat.
We should also mention the growing category of users — owners of smart-watches. The easy authentication procedure is provided, which does not require any smartphone.
Conclusion: Stop giving plastic to customers. Give them a convenient way to identify yourself – and you will immediately increase the number of customers in your loyalty program.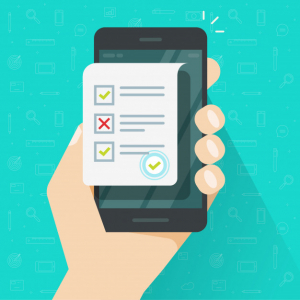 Tip 2. No paper, no questionnaires
Typically, by issuing paper forms, businesses pursue one of two goals: to collect as much information as possible about customers (address, email, the number of family members, date of birth) or to make sure that the customer has read the terms of the loyalty program and agreed to receive advertising messages.
Unfortunately, all of this distracts modern customers. When they see lengthy questionnaires, they leave – it is easier for them to give up potential benefits than to waste time filling out your survey. As a result, you have to discard paper questionnaires or dramatically reduce the number of fields of the survey, if it is still needed.
Offer a customer to become a member of the loyalty program by her phone number. Over time, you will get enough information about her: how often she makes visits, in what products or services she is interested. You can automatically segment your customers based on all these data. Trust us  — for obtaining the most important and useful information, paper forms are no longer required.
Also, as we do in inCust, you can offer customers to enter their name, date of birth, and gender in order to receive gifts right when those customers finish installing the mobile application. Users are willing to do this without experiencing negative emotions.
Also, you can obtain the necessary information by conducting a customer survey in exchange for a reward or by making the process gamified, e.g., by giving prizes to participants.
It is worth remembering that in the modern world, a portrait of a customer is based not just on the data of the completed questionnaire, but also on the history of visits and purchases and her social activity in social networks. Learn to analyze relevant information about customers automatically.
Another purpose of the survey, as mentioned earlier, is to obtain the consent of the customer to receive commercial messages. Give customers an opportunity to give permission by an action. For example, in inCust, after confirming the phone number and agreeing to the rules of participation, a customer an SMS message with a PIN for confirmation.
A customer can also confirm her participation in the program at the point of sale. For example, we can send her a message with a code that must be told to a salesperson.
Conclusion: exclude ballpoint pens and paper forms from the process of connecting customers to the loyalty program. Use just the phone number.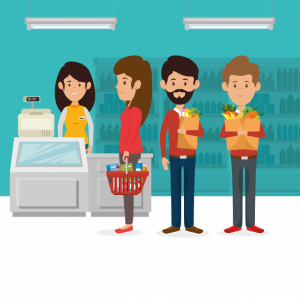 Tip 3. Educate salespeople
The wrong pitch of a salesperson and the wrong message to a customer can be a significant obstacle to the involvement of a potential customer to the loyalty program.
"Good afternoon! Do you want to participate in our loyalty program? " – that is not the best speech. Most customers, willing to stay in the comfort zone, automatically refuse.
It is necessary to "create an intrigue" that will make the customer interested in the local loyalty program. For example, the "will you pay with money or bonus points?" question is much more appealing to the customer. She understands that in this store she can receive some bonus points and pay with them, saving money.
Some of our clients improved this scenario quite a bit. They asked customers: "Should we credit money-bound bonus points for the purchase?". Interest and loyalty were very high.
Using this technique, you do not impose your loyalty program on the customer. In opposite, you help the customer by offering the benefit.
The second point is the reluctance to share a mobile phone number. When you straightforwardly ask a customer for a mobile phone number, she thinks that you will send different messages, and customers do not like it. If salespeople in their pitch will focus on the fact that the number serves as an identifier, the barrier will get overcome more easily.
It's better to say "Instead of plastic cards, we use a mobile phone number … (without a pause)Please, spell it."
You should create the right pitch in advance. You can take an example on the inCust website, in the "Additional materials" section, printed out and distributed to the salespeople.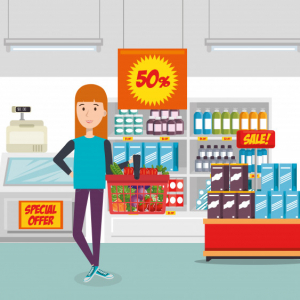 Tip 4. Visualize your loyalty program
Despite the importance of informing customers about the loyalty program and staff training, a clear demonstration of the loyalty program to customers has no alternative. They must understand what they can strive for, what actions they must perform and what the result of these actions will be.
An effective method to visualize the program for the customer is leaflets at the checkout. But we have a better alternative – the Kiosk software solution that is run on tablet computers.
Imagine a tablet at the point of sale, with a screen facing the customer.  Customers can, without distracting the cashier or, for example, barista, enter a phone number themselves or scan the code from the screen of their smartphones. The same moment, information about the identity is sent to the system for further operations. Also, customers can see a list of prizes, from which they can choose something (if they have enough bonus points). One can also display news, promotions, and conditions of the loyalty program in the Kiosk.
The essential functionality of the module is an ability to assess the quality of services, which allows the management of the point of sale to monitor the level of service.
Also, the loyalty program can be visualized on the receipt. This method allows you to engage in the loyalty program even those customers who previously refused to take part in it. For customers, who have not identified themselves, you can print a special coupon on the receipt, which customers can use to receive a gift in the future. The coupon is generated and can later be processed with the help of the inCust service. With coupons, even the customers, who didn't engage in the loyalty program in the store, will still be involved.
Another option to inform customers about the loyalty program is to offer free Wi-Fi. When users discover free access, they can connect to it, and, before getting started, they will learn about the opportunities that your loyalty program offers.
We hope that the above steps will help you involve a higher number of customers in your loyalty program and to collect a decent database. And using a variety of business tools, offered by inCust, you can work with your customers, sending them special offers, informing about new products, promotions, congratulating on birthdays and giving them gifts.
Sign up to inCust and see how you can convert loyalty of customers into extra income!