Set up "Product Categories"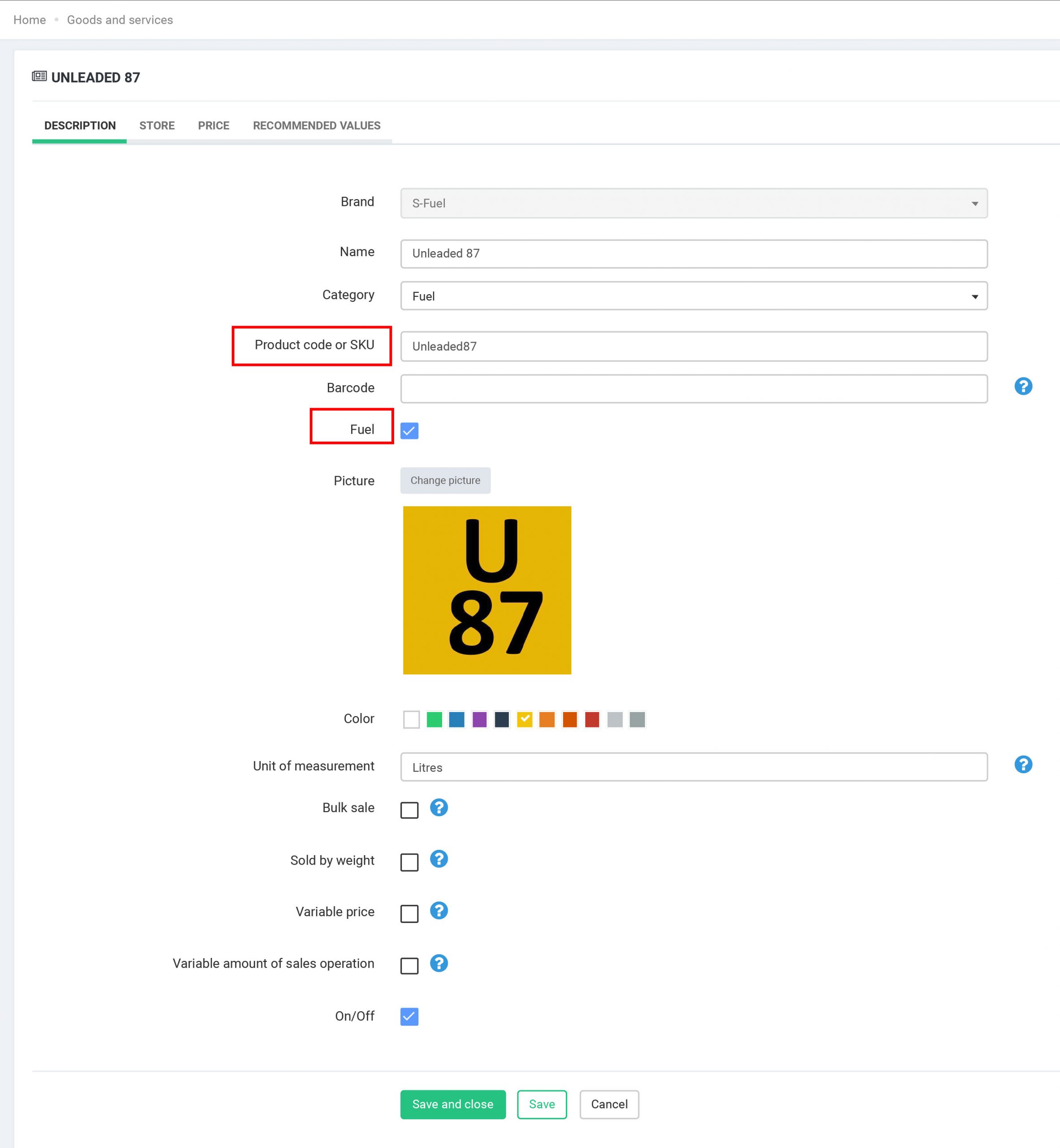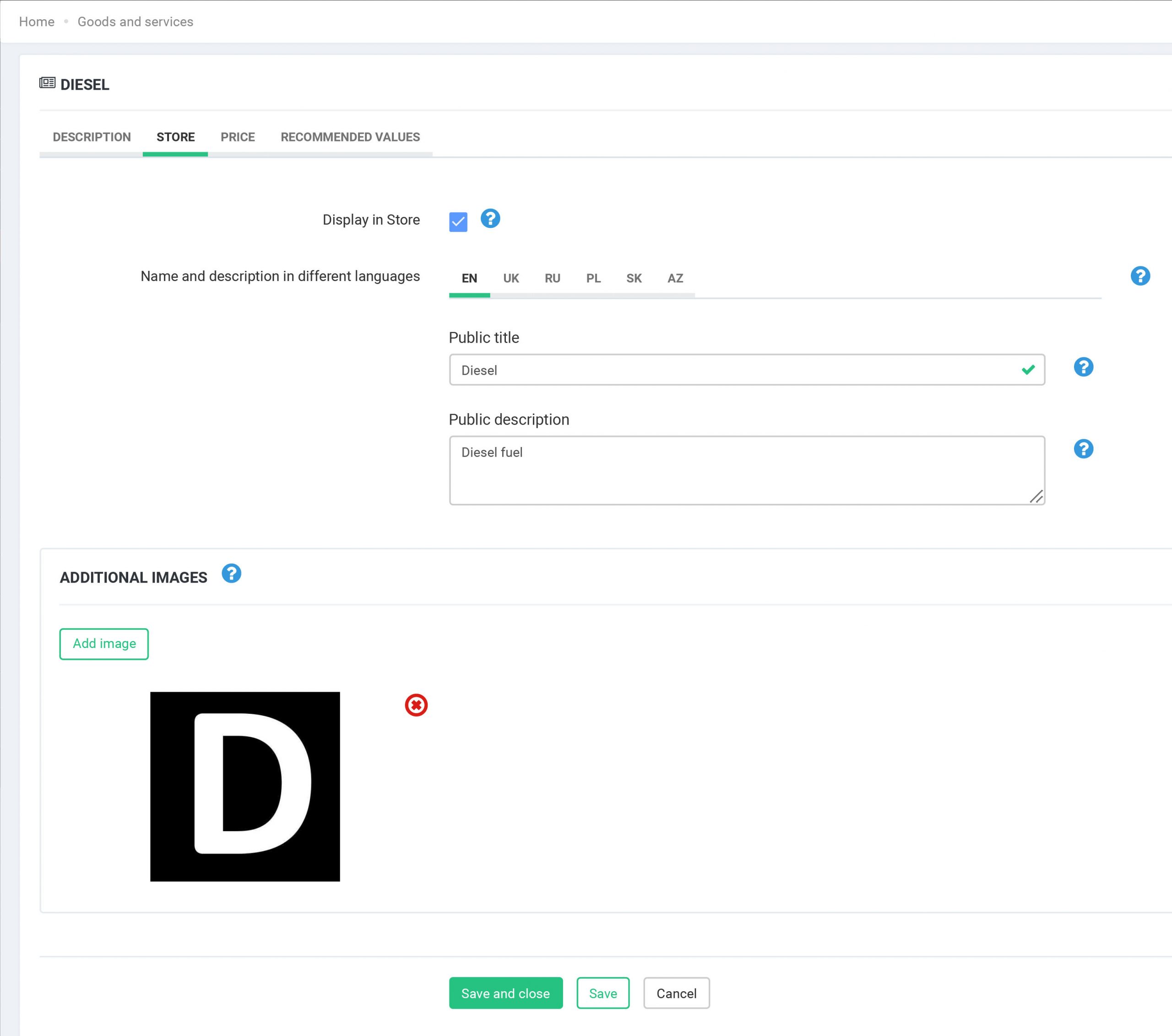 Price
You can set the price both in money and in account values. So the product can have 2 prices. For example, you can purchase goods for $5 or for 10 visits (in this case, a customer's account must be created with possibility to accumulate visits).
To set a price, select Currency or Account (and which account), enter the price and click "Add New Price".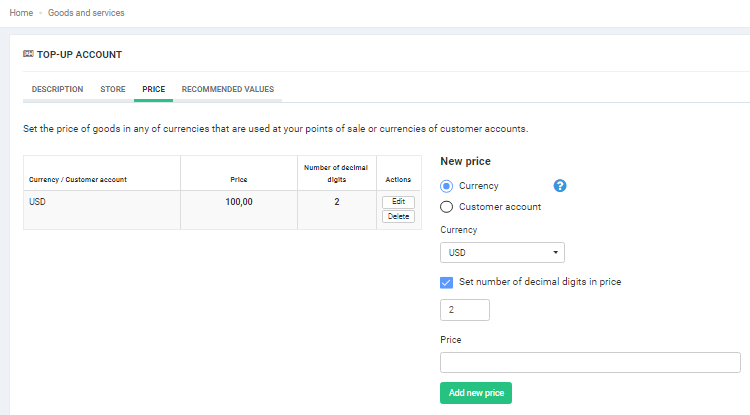 Recommended values
You can specify these values, so your customers can quickly select the most popular volumes of fuel or energy.
Example: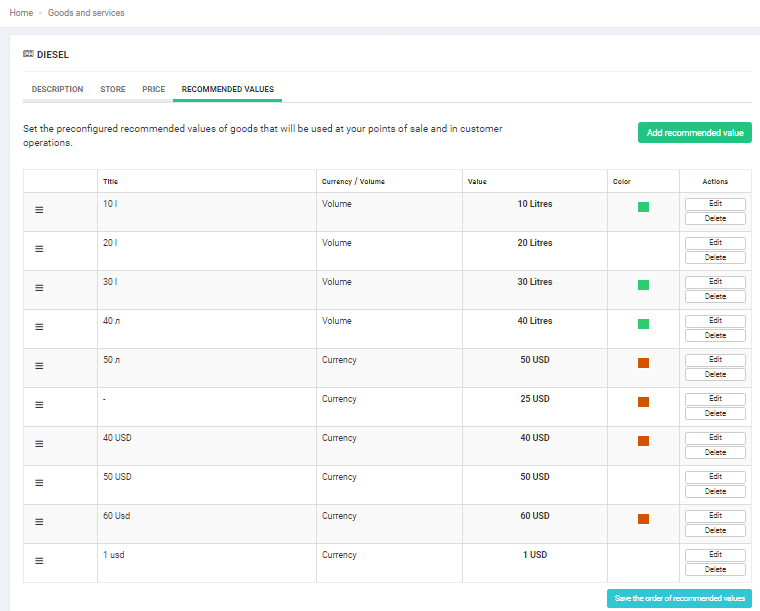 To configure the "Recommended values", you need to specify
Value name – indicate this value in all languages used by users of the Business Control Panel.
Value type -you can set the recommended value in the currency or volume of fuel or energy.
Value – indicate the number of units that correspond to the specified "Recommended Value".
Color – the color that you specify will be used to display the value in the customer's application.