Loyalty programs: Customer Categories
Card categories are created for more convenient segmentation of customers.
Each category is a group of customers with special conditions of the loyalty program. Categories are static, customers can be transferred from category to category only manually. All customers, when added to the loyalty program, will be put automatically into the "NEW CLIENTS" category. In the Customer Categories section, you can create additional categories of cards (the green button on the right is "Add card category"), edit or turn off previously created ones.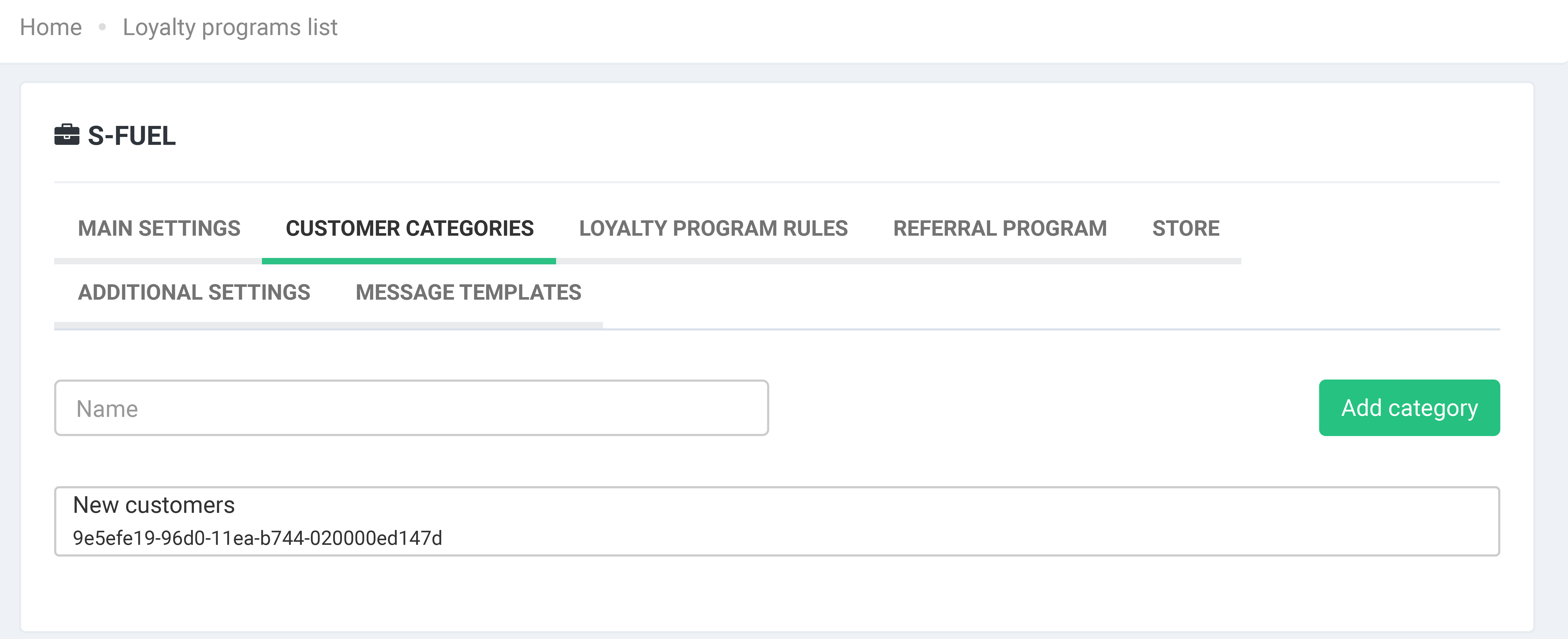 You can sort customers and transfer them to a specific category in the Customers tab using the necessary filters, and then clicking on the action button select "Change customer category".