3.2 Pumps
In the Fuel Pump Controller tab, in the Pumps tab, specify the desired Terminal through which the operations will be performed.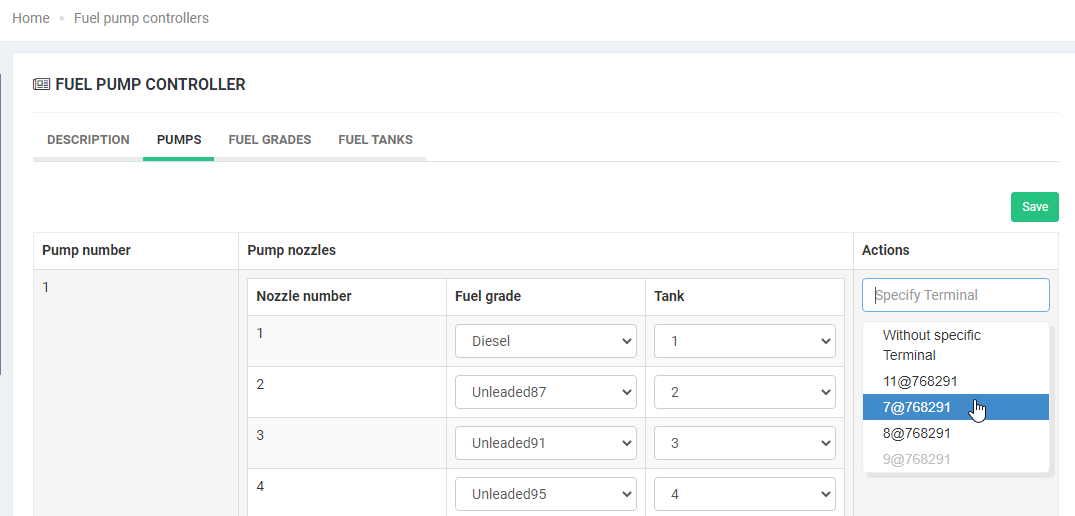 Important! The Pump number and the Pump nozzle are specified in the controller settings.
If you use Additional settings (for Road Tankers), you may change the values according to the settings enabled. See the details in the section 3.1 of the instruction.