Customer account
In case if you plan to use customer accounts, you need to create them. They can be "Corporate" and "Retail" accounts.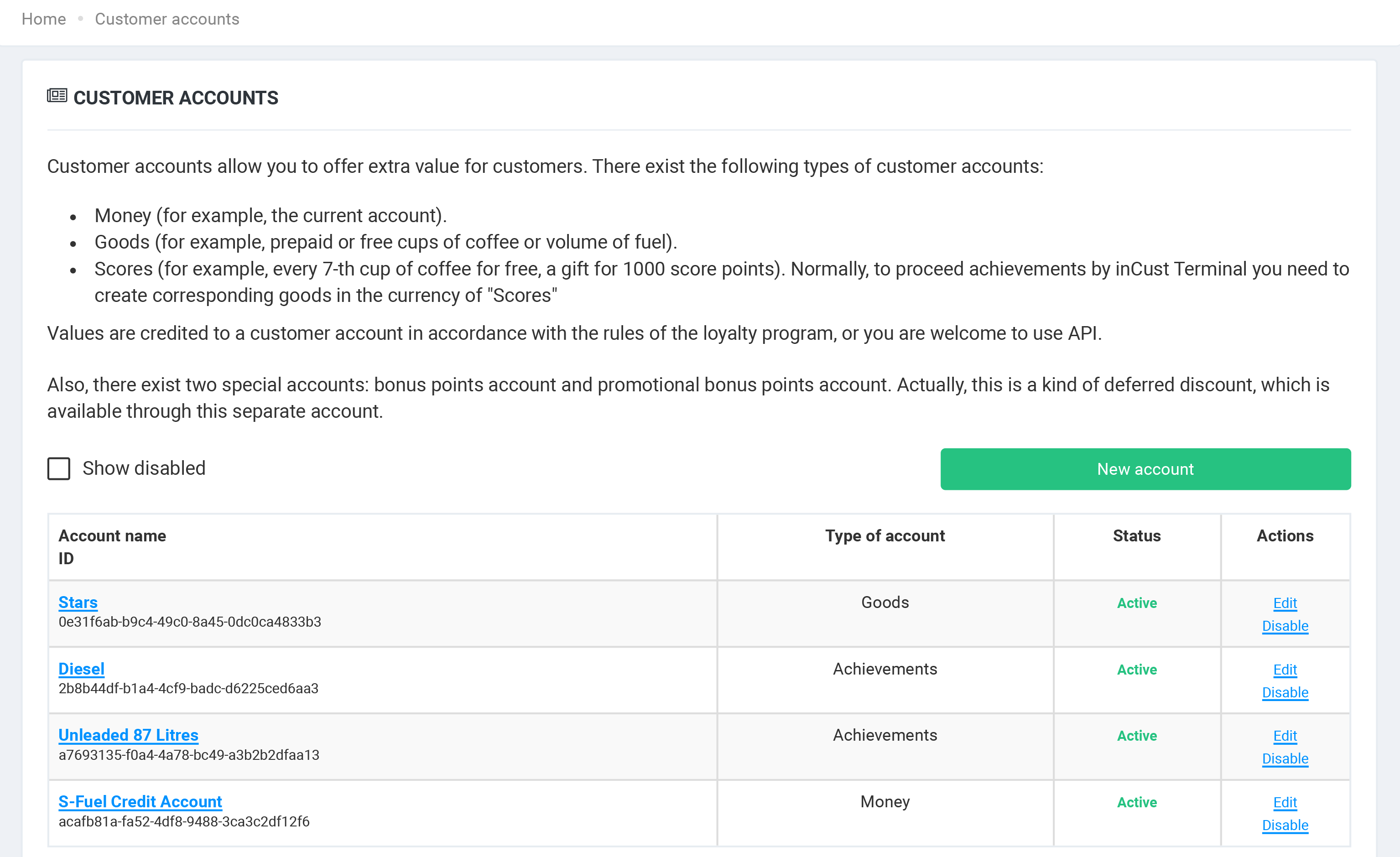 Important! When you create a customer account, you need to determine the type of this account:
Money– for example, non-cash customer's account, from which you can pay for goods in the store or fuel and energy.
Goods – for example, a gift cup of coffee or liters of fuel (kWh of energy).
Achievements – for example, every 7th cup of coffee for free or a gift for every 1000 points. Usually, in order to redeem achievements through the inCust Terminal, you must pre-set the price of goods in the currency "Achievements".
If your account is "Goods", then you need to specify the goods with which this account interacts.
If the account is "Money", then you need to specify the currency: