Integration schemes for fuel stations
The main integration schemes for fuel stations:
Using the controller
This is one of the simplest methods. A controller (Prime FMS) can be installed at any fuel station; it is connected directly to a pump. Such controller receives commands from the inCust cloud server and controls dispensing of fuel in various methods of serving a driver.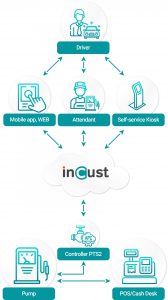 Using the plugin
In this case, you don't need to buy a controller. Instead, you should create a plug-in for the cash register software (POS), because the plug-in works with the cash register, and the initiator of fuel dispensing is the cash register software.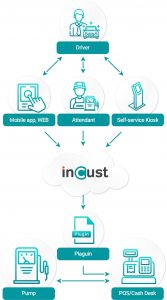 API integration
To connect via the API, you need to provide the technical specialist with a link to incust.com (knowledge base, API and integration). There, one can find all the necessary commands that the cash register (POS) software can use to fully interact with the inCust platform.
If you use some specialized POS software, it's possible for inCust to create API integration for it.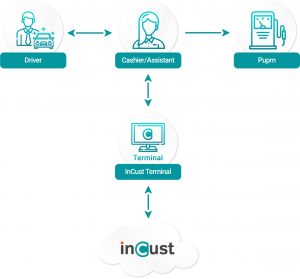 You can find more information in our video instructions. When you choose the scheme of automation and the type of integration, you can proceed with the setup procedure.