How to build customer loyalty?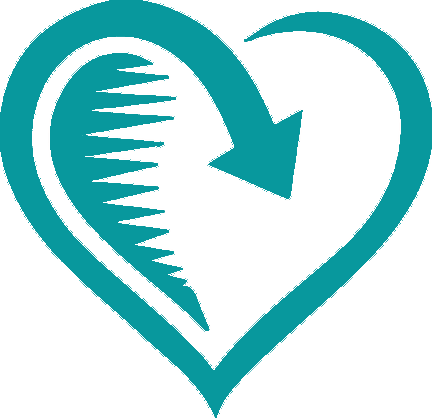 What is customer loyalty?
Customer loyalty – it is their trust, affection and love toward the company.
For sales and regular profit to happen it is important to gain the trust and love of your customers. Increasing customer loyalty is one of the first steps to get more customers.
What factors influence loyalty?
There are several factors that influence customer loyalty: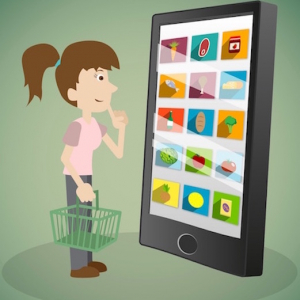 Goods or services
The quality of your goods and services, their compliance with the customer requirements, and how often customers need to purchase them – all of these factors impacts customers' loyalty toward your brand.
If you're working with consumer goods, one of the important factors is the variety of choice of goods and services, and whether it matches your customers' expectations and requirements. To match expectations better, you can carry out regular surveys of sales personnel and find out if your clients ask for any product or service that you do not have. Try to introduce new products and services to study real customer interest.
If your product or service is not a mass-market one, then the investigation of customers' needs and interests is of vital importance.
In any case, to increase customer loyalty, you should establish a dialogue with the client, ask about their needs and preferences and react to what they tell you by reshaping your product or service, they will feel heard.
When a customer sees that your company is able to build such a relationship of trust and they can see that you listen to their opinions, customers become loyal to your company.
With inCust you will be able to carry out regular surveys that will help you with your business strategy and brand loyalty.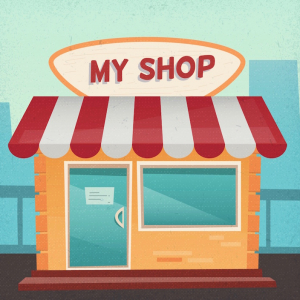 Point of sale, store, shop
What kind of experience are you offering your customers when they walk in your store, shop or access your online website?
Your point of sale needs to provide a positive experience to spark trust, make customers like you and encourage purchase and sustainable loyalty.
For brick-and-mortar POS, almost all customers pay attention to:
how clean the area surrounding your point of sale is;
how simple and easy it is to find your point of sales;
if the sign is bright enough and can be ready easily;
if the way to the point of sale is properly illuminated in the evening;
if there is a garbage can at the door, and what is its appearance;
if there is a place for parking of bicycles and cars;
if it is convenient to get to your point of sale with a baby stroller (for young parents);
if it is convenient to get to your point of sales in a wheelchair (for clients with disabilities).
Everything we just mentioned is assessed unconsciously, but it plays a crucial role in shaping the overall impression of your clients and, as a consequence, their loyalty to your company.
Small details do count. For instance, the ease of opening the door, if it opens and closes well, if the passage is wide enough, if clients who enter and leave don't face each other, and other aspects – all these factors add to creating a positive customer experience.
Another important component is the atmosphere inside the building. Pay attention to the difference between the air temperature inside and outside. In summer people want to enter a refreshing but not frosty space, while in winter, they expect a warm welcoming temperature inside.
Even the odor of your point of sale will have an effect on your customers for better and for worse.
Lighting is also very important; it makes clients feel comfortable. The brighter the light, although it involves a higher cost, the better a customer feels, which translates to increased loyalty.
Even the way your products are displayed can affect customers' loyalty, but that's a topic for another article.
With inCust, you will be able to easily survey your customers and find out their real first impression when they visit your point of sale.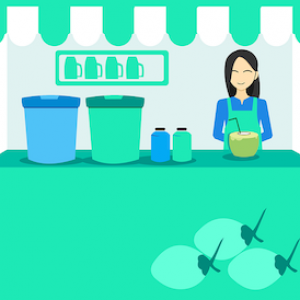 Staff and sales personnel
Politeness and friendliness of your salespeople, their aptitude and ability to work with clients will greatly impact customer loyalty.
Business owners often consider sales staff as an expense, but it's important to pay attention to other aspects.
Sales personnel is the front of your business, your personal representatives at the point of sale. The way you communicate with your customers through your salespeople, consultants and cashiers will dictate whether or not your clients choose you or your competitors next time.
It's paramount not only to pick the right employees but also to teach them how you want them to communicate with your customers. It is also important to carry out regular monitoring of their work through a method of balanced scorecards that allows your employees to evaluate themselves; and for you, it is easier to accept the obvious and appropriate decisions regarding your staff.
If your sales personnel work in shifts at the same point of sale, it becomes twice important to make a good impression on customers: if a customer has the positive experience with most of the personnel, but a negative experience will the particular salesperson, the resulting impression will be automatically transferred to the entire company. As a result, you can lose customer loyalty. That is why monitoring your staff in retail points of sale is vital.
The same applies to businesses which have a chain of retail points of sale working under the same brand name and trademark; poor customer service can jeopardize whole chain's reputation.
With inCust, you will be able to not only see the sales statistics for each of your employees but also evaluate their work through customer surveys using inCust application.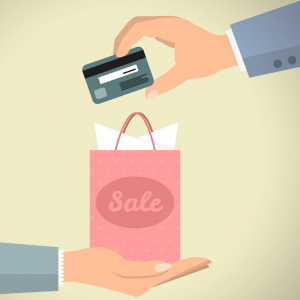 Price and terms of payment
The price and available payment methods, such as credit cards, cash or even checks, play a crucial role when it comes to your loyalty program.
Even if your prices are low in comparison with the market, in many cases, you will need to put in motion a couple of measures to stimulate sales and customer loyalty.
Personal discounts are an option, however, as you probably know, the discount does not encourage to next purchases that will make the client coming back.
Bonus points are a promise of a discount on the next purchase. In this case, the incentive to come back and spend the saved bonus points in the next purchase is much stronger.
Additional purchase rewards are also important for customer loyalty. For example, if it is a one-time sale that reaches a certain amount, you can offer an additional discount, free delivery, installation, or any other offer.
A widely known strategy is the "7th cup of coffee for free" approach – when a customer visits the same point of sale for six times and makes a purchase, on the 7th, he will get the product for free. Similarly, you can offer any product you want, as the accounting in the inCust loyalty program is bound to each particular client.

You will succeed in increasing customer loyalty to your company and brand as soon as all the components are adjusted and match each other. Then, analyze sales reports, customer reviews and the work of your staff using advanced and proven technology to track sales, performance, regular customers, the frequency of their purchases and all the other components to increase customer loyalty via the inCust loyalty program.