Benefits
Quick launch of the bonus or discount program in the cloud
All you need to do is install inCust Mobile Application on the mobile phones of your sales personnel or run integration with cash registers. Your customers do not need to have a smartphone, just a regular mobile phone will do. Determine your basic settings and your loyalty program is ready to service customers.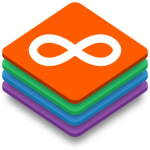 FREE – unlimited number
of virtual cards
Each of your customers gets a virtual card as a part of the inCust loyalty program. There is no need to issue these cards in plastic or paper form, as all the information is linked to their phone number. Technically-advanced customers, if they want, are able to use the inCust mobile app on their Android or iPhone phone, as well as on smartwatches.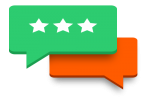 Talk to customers
at any time
It is a great opportunity to retain customers and encourage them to visit more frequently. Have a new product? Special price for a service? New special offer? Inform your customers directly by mobile phone or email via the inCust Control Panel.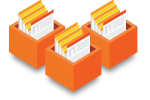 Know your customers and keep this knowledge current
The safety of your business depends on the up-to-date database of your customers. You get this automatically because customers give their phone numbers while buying. Want to know more about your customers? Set up an electronic questionnaire in the inCust Register.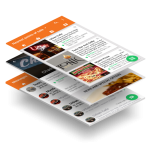 inCust Mobile app for customers (Android and iPhone)
News and events – that's what is always appealing to customers. Publish your news and information on your portal in the inCust mobile app. Bring new customers to your business when they are within walking distance of your point of sale.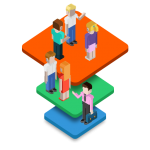 Increase the number of regular customers
With inCust, you gain control over the number of regular customers via directional interaction and two-way communication. Find your customers and keep them loyal.
Your business, your rules
A unique loyalty program – that's what will distinguish your business. Set the system of rules of bonus points and discount crediting. Award gifts to your customers based on your experience. Take into account the peculiarities of your business. Use current international experiences. We embrace individuality!
Coupons and gift certificates
People commonly present gift certificates to their loved ones instead of ordinary gifts. Your sales personnel will be able to issue digital gift certificates via the inCust Register right at the point of sale. And you can drive even more customers by issuing electronic coupons, which can be distributed by your partners in various ways. inCust offers the Coupon Exchange where you can arrange distribution of coupons with other businesses.
Crediting of bonus points by your customers
Print a unique code on the receipt and let your customers add bonus points to their accounts themselves after payment. Self-service saves the time of your sales personnel, and, more importantly, adds a bit of gamification to your loyalty program and makes your customers active participants.
Impressing your new customers
Extra bonus points could be a pleasant surprise for customers who have made their first purchase in your store. Just present them with extra bonus points and they will return to your point of sale again with one aim – buy more.
Attracting new customers and positive comments on social networks
Social networks (Facebook, Twitter, Instagram, etc.) are now an integral part of our lives. We often trust our friends' judgment when it is expressed on one of those social sites. Extra bonus points for a positive comment could be a motivation or a reward for publication on social networks. Similarly, you can encourage the attraction of new customers among the friends of existing customers.
Automatic birthday greetings
With inCust, it's now possible to send automatic birthday greetings to your customers. Such attention will motivate them to visit your store again. And some extra bonus points, provided as a birthday gift, could be a good reason to buy something from you.
Communication with customers at any time
Targeted info about the balance of bonus points on customer`s personal account is not perceived by the customer as a spam. The same applies to messages from the business, which already credited bonus points to the customer, about new arrivals, discounts, and special offers.
Real-time sales reports on each store
You receive instant information about the actual sales volume for each point of sale, even if not all customers are connected to the loyalty program. Each inCust Register can give you the report for any period of time.
All your customer needs is a mobile phone
With inCust, your customers can perform all operations with their mobile phone.
Features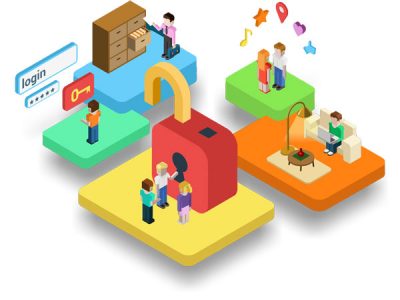 Easily authenticate your customers with
Customer's mobile phone number (all phones)
Virtual card in inCust mobile app (Android, iPhone)
Virtual card in smartwatches (Android Wear, iWatch)
Previously issued plastic card

Self-authentication of customers is possible with inCust Kiosk and inCust LoginPad apps for points of sale.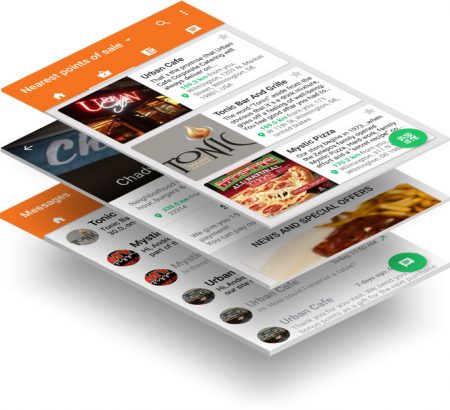 Single Mobile App for customers
News and special offers by your business right on customers' mobile phones
The closest points of sale of your business with a description, photos, working hours, addresses, and terms of your loyalty program
Common newsfeed for attracting new customers, who already use inCust-based loyalty programs run by other merchants
Crediting and redeeming rewards (bonus points, discounts, gifts) without telling a phone number to a salesperson
The exact balance of customer's accounts in your business
And more appealing features